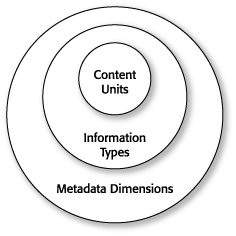 I had a pleasure-anxiety moment this morning during the very important KCRW pledge drive--the CD package I picked from Mssr. Harcourt's latest and greatest, if you'd like to know, includes Lily Allen, Brazilian Girls, the kickass LA band Ozomatli, and the Sounds Eclectic Covers Project. Moving on, I don't know if it was Nic's consummate wit or the music I had heard on producer Ralph Sall's Weeds soundtrack (which features Nellie McKay's amazingly catchy song "David"—I know this because I'm writing a story about TV soundtracks). But something KCRW-related was telling me to take some action on issues I just leave on the mental shelf. Listening to the station always does this to me--it makes me happy but introspective at once in a way that no other NPR member station ever has. It was at this moment that I realized my life is at least 7% less great at the moment because I haven't seen a new Weeds episode in a long time. I was in my car, and wondered aloud: When is the show returning? And for some reason, I really needed an answer to this question. Right away. This rarely happens to me--I'm not crazy. But for once, I wanted to feel officially connected to something that had made me feel connected to it. I had also just sent my hard-earned dollars to a station that provides music that picks me up. Why couldn't I help a new Weeds season come about sooner--or at least know when it's set to debut? Could I send some money to Showtime for an inside track on show info and related content? (OH wait, I already do.) Could I buy my way in? Why couldn't I know this immediately--as immediately as I used my Verizon cellphone, Amex card, and Adam Baer voicebox to tell the KCRW pledge-taker that I really wanted to give him money, and keep the hits coming. That good pop culture means something to me. So I did the first thing I could think of, and I'll share it with you even if it sounds stupid. I picked up my cellphone and called information. Yes, I know that information calls cost a lot—especially with Verizon Wireless—but, on another completely different issue, I was beginning to feel as if my beloved cellular carrier was really making my life more than 7% worse than it used to be--nevermind the missed messages and bad international calling rates, Verizon never has the right phone for me (and I'm not even talking about the iPhone). So I had to at least see if their information people could give me the facts I needed. Iwas optimistic if moronic.

The following is the transcript of my conversation with the operator (believe it or not, it was an actual conversation):
"City and state please."
"Agrestic, California."
"City and state please?"
"Agrestic, California."
"What city?"
"Agrestic."
"Agrestic?"
"Agrestic."
"We don't have that city in our database."
"Have you ever seen the show Weeds?"
"Ok."
"Ok?
"Well, I've heard of it, but I'm not sure I've seen more than an episode."
"Well, it's pretty good."
"Ok."
"So I need to know when the show's coming back on the air."
"What about your city and state?"
"What about them?"
"What, is that show on HBO?"
"Showtime, actually."
"I don't know, I don't get cable."
"I really need this information. So I called information. Can you give me this information?"
"Ok."
"So can you tell me when Weeds is coming back?"
"I wish I could."
"But you just said Ok."
"I didn't know what else to say. I wish I could tell you when your show is on."
"I wish you could too."
"Ok."
"Ok."
"Ok."
"You're not angry, are you?" [Me, just in case you lost track.]
"Ummmm, no. I just can only give you phone numbers and addresses."
"I hate Verizon Wireless, but I feel trapped in their web by their family and friends plan. Everyone I know has it. And I may have made them switch to it!"
"I'm sorry you feel that way, sir."
"I am, too. Hey, you should watch Weeds."
"I think I'll give it a try."
"Ok."
"Thank you."
"Thank you."